The Power of a Fantastic Website Name
Designing your ideal website to host your content or sell potential customers to your business all starts with the creative process. And one of the first things website owners want to come up with is the perfect domain name.
The best domain ideas connect to your brand and accurately represent your business or personal goals. But even after you create a massive list of potential names, you'll discover that many of the best domain name ideas are already taken by other businesses.
So how do you discover domain name ideas that are not only catchy but are available?
Our domain name generator provides an instant domain search, quickly identifying which domains are available and which have been taken.
Enter a few keywords of your choice, and our powerful algorithm will help you discover the perfect website name ideas in seconds!
The best part? All it takes is just a few clicks.
Best Practices for Using Our Website Name Generator
Decide If You Want to Search Specific Domain Names
When crafting the perfect domain name for your website, you first need to decide how specific you want the generator tool to be.
Some businesses want their domain to be as specific as possible, so they are only found through searching keywords that are relevant to their business.
Other website owners want a more general domain name, so they can rank for many different keywords and would be found by people searching for multiple topics related to their industry.
Using our website name generator, you can effortlessly search for either specific or general domains depending on your needs.
The domain extension you choose is also important. The most popular extension is .com, but you can get a better brand name by using other domain extensions like .io or .co.
Whatever your needs, our generator provides the perfect mix of creativity and what is broadly available across the database that can relate to your website.
Enter a Single Keyword
Today's most popular domain names weren't just sitting around waiting for someone to use them. Their creators carefully curated them to help build their brands and businesses.
But using a single keyword to start your domain name search is almost always how it begins.
The best domain ideas will begin with you finding and entering a keyword into the search bar above. This could be a keyword closely associated with your target audience or simply a word or phrase that reflects what you want to offer on your website.
Once you enter a keyword, our algorithm will instantly go to work and do everything it can to help you find a cool domain name.
Either way, once you have a couple you like, use these as a starting point for your name crafting. Run a few ideas by friends or business partners to get their input and feedback before making a final decision.
Remember, all you need to get started is to pick the right word, then our algorithm will take care of the rest.
Try Different Keywords
Don't be afraid to play around and experiment with different keywords to see what types of results you get. By using different words, you will get a better sense of domain name availability with your preferred keywords.
The best possible domain names can come from experimenting and trying a variety of keywords to see what you get. These can be website-related or keywords completely unrelated to your website topic but could perfectly capture the essence of what you want to offer online.
Continue to search different words, and note the ones that stand out the most to you.
Once you have created a list of potential winners using different keywords, you can start narrowing them down and finding the perfect domain for your website.
Choose the Right Filters
One of the best things about our Website Name Generator tool is that it has various filters and options to help you narrow down your results and find the perfect domain name for your website.
It can be overwhelming to search through thousands of domains to find the right one. But with our filters, you can narrow down your results by :
Start and end word

Length

Syllable Count
Not only can the filtering options help you choose the perfect domain name, but it can also be a great way to get inspiration and come up with new ideas. Use these filters to shape and change your search results, and see what new domain names you can find.
The Importance of Choosing a Name With Domain Availability
When choosing a domain name for your website, it is important to consider domain availability. This will help ensure you find and secure the domain you are looking for, and avoid disappointment down the road.
While most websites run as a business prefer to have the domain name match their business name, many other options can also work.
The most important thing is to find a domain name that accurately reflects your brand and will attract the right customers to your website.
If you want a matching domain, be aware of the price. Domain registration is big business, and many individuals and companies buy unregistered domain names and sell them for a far higher price than they paid.
But if you can find a domain name that works for you, it can make your website more memorable and professional.
You can also use your domain name to make your emails more credible. Rather than using a Gmail or Outlook account, having your website domain name as your email address makes it much more professional and reliable.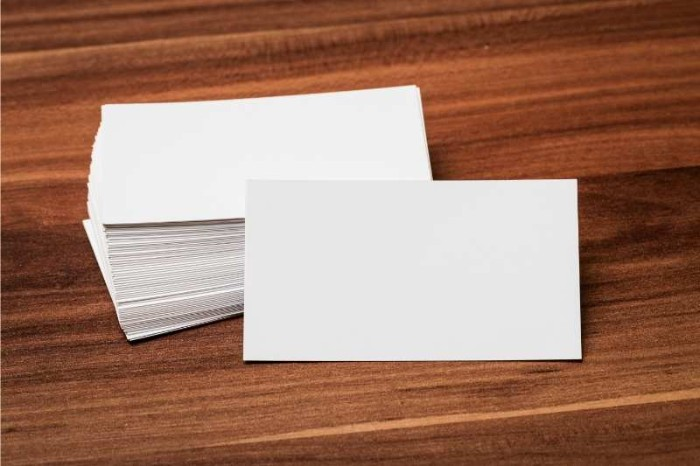 Four Essential Tips to Help You Choose the Best Brand Name
Finding the right website names and narrowing them down to make the right choice is essential when you want your website to be a success. Here are some tips to help you choose the perfect domain name.
Tip #1: Don't sacrifice your a website name you love just for a matching domain
If you have a great website name but the domain is taken, don't despair. There are many different ways to use that name still and have it match your website.
For example, you may be able to use a different top-level domain (TLD) like .net or .org, or look into buying a different domain that can play off of your website name in a unique and fun way.
Remember, what's most important is that your domain accurately reflects your brand and will help to attract the right customers.
Tip #2: Keep it simple and easy to remember
When choosing a website name, remember that you want something memorable, catchy, and easy to spell.
Avoid industry jargon if you want to attract a wider audience. Make sure to avoid symbols , non-obvious numbers, and special characters, as these can make your website name harder to rank for in search algorithms.
Tip #3: Consider your branding and website looks
Your website name should not only reflect your brand and what you do, but it should also take into consideration how it will look visually.
It's important to keep in mind that the domain name is going to be part of your branding, which means that the font and colors you choose to match with it need to coordinate well.
Think about what type of feelings your domain name would potentially give off to visitors. Is is fun, modern, friendly, professional? All of these questions can help you craft a website name that flows well with your brand image and helps you connect more with customers.
Tip #4: Don't wait too long to make a final decision
Once your website name is chosen, it's important not to wait too long before registering it.
As we touched on earlier, people and millions of dollars behind them are trying to buy up available domains and resell them at much higher prices.
So if you really fall in love with a name or two and notice it is available to register , make sure to grab it as soon as possible. It's also a good idea to register the social media usernames while you're at it.
Want to Search Pure Business Names?
Check out our business name generator! This tool will search pure business names, so you can see the best options using other domain extensions. After you find a cool brand name, you can complete your domain name registration with whatever extension you choose.
Conclusion
Finding the right website name is important in making your website a success. Whether you are just starting out or have already launched, these tips can help you choose a domain name that accurately reflects your brand and resonates with customers.
This is your website, so have fun with the naming process!
Good luck and enjoy using the generator.
Website Name Generator FAQs
Why is a good website name important?
A good website name is important because it helps to set the tone for your brand and make it easier for customers to find you online. It can also help improve your search engine rankings by including keywords relevant to your industry or niche.
What are the best domain extensions?
There is no definitive answer to this question, as different domain extensions can be more or less suitable depending on your industry and target audience.
The most popular extension is .com, but there are also alternative top level domain extensions like .net and .org. You may also want to consider using regional domain extensions, such as .co.uk if you are targeting an audience in the UK.
Ultimately, it's best to research which domain extensions might be best for your specific site or business needs.
How do the best domain name generators work?
The best domain name generators work by appending keywords to a list of popular prefixes and suffixes. If you use a random domain name generator, it might also create more "brandable" names. Each of them search the most popular domain extensions to create great names.