Craft business names that stand out from the competition and leave a lasting impression on your customers
Finding a name for your crafting business is as important as your product. A business name gives a crucial first impression and has to catch customers' attention and intrigue them to learn more about what you do or sell.
The issue with finding a great craft business name is that many of the best craft business names have already been taken. Craft businesses come in tons of shapes and sizes, from huge companies like Hobby Lobby to small craft stores that use platforms like Etsy. Given the size of the craft industry, it can be hard to find a name that someone else hasn't already taken or used.
Finding catchy craft business names that are original can be a mind-numbing experience. If you have a forgettable or poor-quality name, your craft company will get lost in a massive sea of noise.
So how can you discover creative craft business names that set you apart and leave you confident about your brand?
The craft business name generator is ideal for getting started in just a few clicks.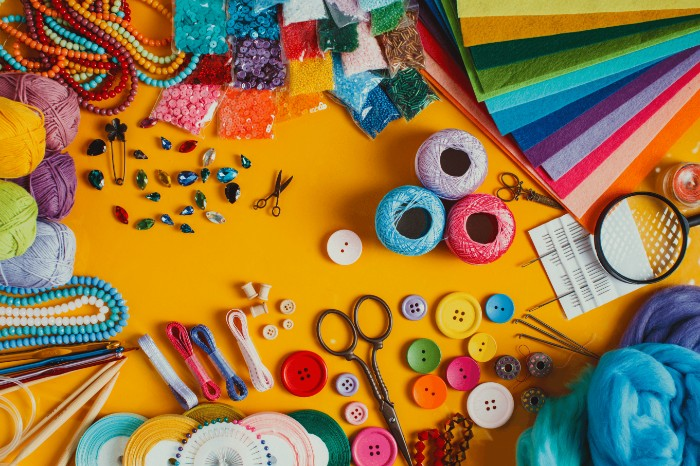 Best Practices for Using Our Craft Business Name Generator
Decide If You Want to Search Specific Domain Names
Before starting your search, decide if you want to narrow down the options by searching for specific domain names.
Some business owners like to have their business name match their domain name for simplicity and branding purposes. Others may not mind having a slightly different business and website name.
Domain extensions are the ending of your domain name, and while hundreds of different extensions exist, the most popular is .com.
If you need help deciding, check out our domain name generator. Not only will it search through the .com database for domain name availability, but it is also a great way to discover a catchy craft business name.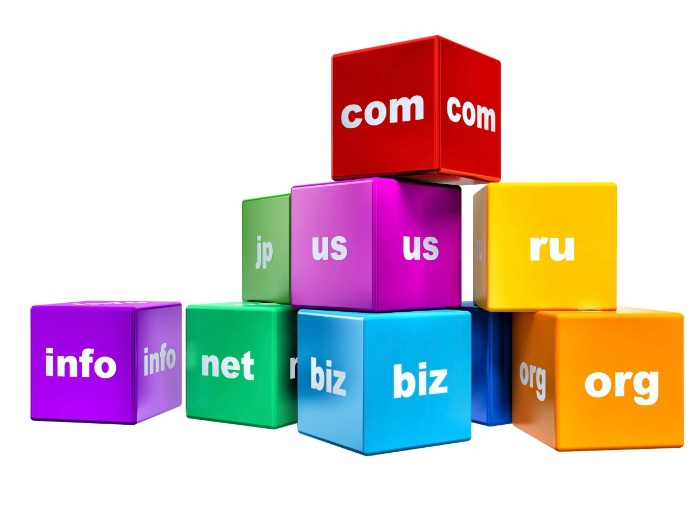 Enter a Single Keyword
Think about the main theme or topic when thinking of a business name. Is it a craft store? Custom embroidery? Woodworking?
Enter a single keyword related to this into the craft business name generator search bar and hit enter. Our custom algorithm is designed to generate unique business name ideas based on your inputted keyword, and we pride ourselves on ensuring that it uncovers the best name ideas online.
From there, you'll get a list of great craft business names. Browse through the options and see which names you like or don't like. You might spot several creative name ideas that you find as potential contenders. Run a few ideas by friends or business partners to get their input and feedback before making a final decision.
Remember, all you need to get started is to pick the right word, then our algorithm will take care of the rest.
Try Different Keywords
Don't limit yourself to a single keyword. If you don't immediately like any of the options, try different words or phrases related to your business niche.
The best names often come from unexpected keywords or combinations of words. So don't be afraid to think outside the box and get creative with your search terms. Research other sites or blogs that fall under the same niche business category as the website you are trying to build.
See if you can find inspiration from their names or any industry jargon that could help in your search. And remember, the Craft Business Name Generator is only as smart as the keywords you enter into it. So have fun and experiment with different combinations until you find the perfect fit for your business.
Choose the Right Filters
The main issue with keywords is that many of them can be used across various industries. For example, the word "craft" could refer to both a crochet business and a craft brewery.
To combat this issue, our craft business name generator includes filters to narrow down your search. You can choose from various language options, specific categories, lengths, and even names that are available for domain registration.
These filters can help streamline the brainstorming process and save you time in the long run. So make sure to utilize them as you browse through the options and develop craft business name ideas that truly represent your brand.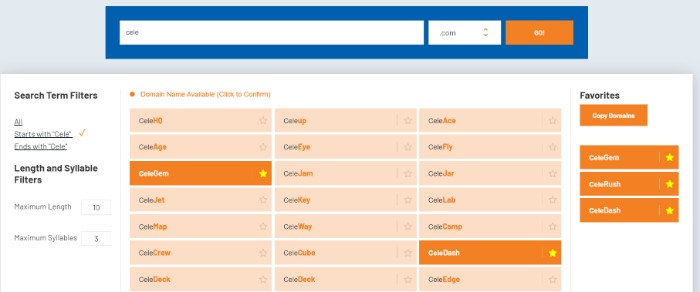 The Importance of Choosing a Name With Domain Availability
Choosing a catchy craft business name is just the first step in starting your brand. The next important step is ensuring that a matching or preferred domain name is available for registration, so that you can have a professional and easily accessible website for customers to visit.
As we touched on above, many business owners prefer to have their domain match their business name but ensuring you choose a name with domain availability opens up options for the future.
One large problem you mainly run into is a domain not being used but could be waiting to be sold. Domain buying and selling is a billion-dollar industry, and more often than not, individuals or companies will buy up domains with popular keywords in hopes of selling them at a higher price.
While it isn't recommended to go out and spend hundreds of dollars for a domain name, especially if you are just starting out, a custom domain can provide you with one thing that all businesses strive for — credibility.
Using your domain to its fullest potential, for example, email marketing, is a great way to establish yourself as a professional in the industry. Rather than using a Gmail or Yahoo account, using your domain in your email can give off a professional and polished appearance to potential customers.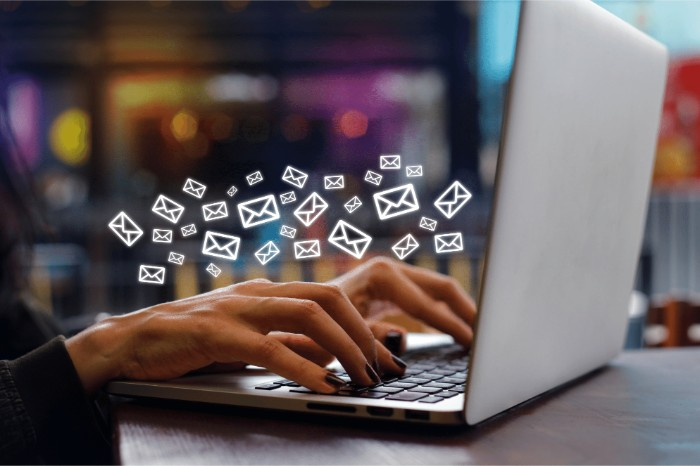 Three Essential Tips to Help You Choose the Best Craft Business Name
Choosing a good craft business name isn't always easy, but with these tips, it can be a less stressful and more enjoyable process.
Tip #1: Visualize how your branding can attach to your craft business name idea
Before settling on a name, try to visualize how your branding and design elements will go with it. Will the fonts and colors complement each other? Will they represent the style and tone of your business?
Your craft business logo is just as important as your name. So before you pick a name, try to keep your logo design in mind.
Tip #2: Keep it Flexible
Your craft business name should also fit with any future plans for expansion or diversification. For example, if you eventually expand into different crafting categories, will the name still fit with those products?
Choosing an inflexible name can cause significant issues in the long run.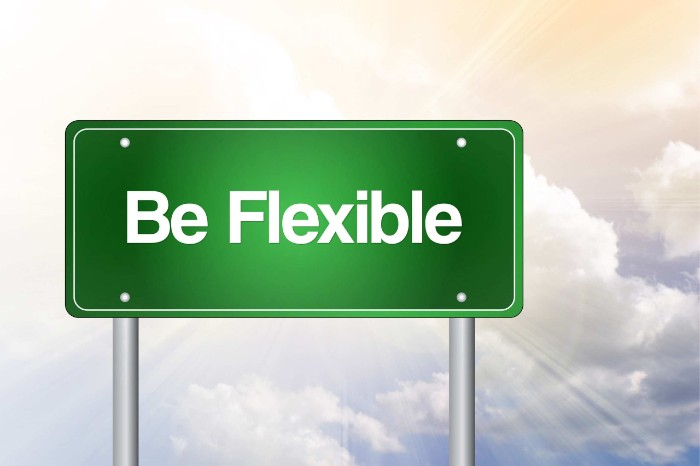 Tip #3: Crafting is fun, so create a catchy name that expresses it
When people craft or look to buy craft gifts, they do so because it's a fun and enjoyable activity. So try to choose a name that expresses the joy and creativity that goes into your craft business. It doesn't have to be boring - funny craft business names can stand out provided you get the humor right!
Take inspiration from how you feel when crafting or what others have told you about your products. Do they feel happy, relaxed, or inspired? Use those emotions to help guide the brainstorming process and find a name that captures the essence of your business.
You can also draw on past experiences or inside jokes to find a unique and memorable business name.
Conclusion
Choosing a catchy business name takes time and effort, but it's worth it in the long run. Keep these tips in mind and let our tool help inspire you to find the perfect fit for your craft store.
This is your business, so as long as you can brand and market it effectively, creating the perfect name doesn't have to be a stressful process. Have fun with it, and remember always to trust your gut feeling when making the final decision.
Happy crafting!
Craft Business Name Generator FAQs
How do I come up with a craft business name?
There are many ways to develop a craft business name, including using wordplay or drawing inspiration from past experiences and emotions. Using our craft business name generator with a few keywords can help get those creative juices flowing.
What are good crafting names?
A good crafting name expresses the joy and creativity of the craft, fits with branding and future expansion plans, and has a strong available domain name. Choosing a name that stands out and is memorable to potential customers is also important.